Yet another unlikely collaboration follows in The 1989 World Tour Seattle concert, as Taylor Swift brings out one of the hottest rappers right now-Fetty Wap. His latest single "Trap Queen" earned him a top spot at Billboard and many more charts, and the song just keeps on gaining popularity.
Taylor Swift and Fetty Wap performed "Trap Queen" during the concert and we have some clips to show you. They aren't the best quality as they were captured by fans. But it's something.
Excited? We sure are. Taylor doesn't collaborate much with hip hop artists. But when she does, it's something to treasure. Leave a comment if you think this is an amazing combination.
More special stuff from the Seattle concert below.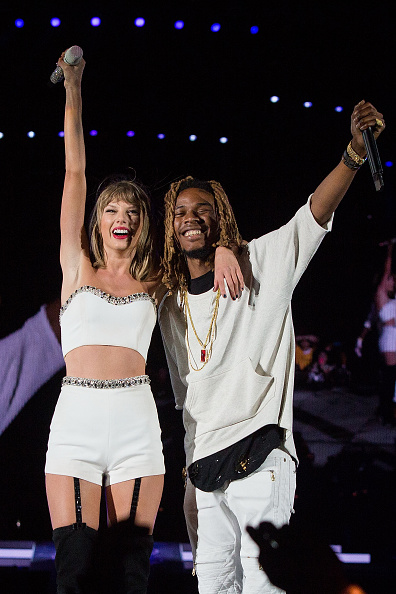 Watch Taylor Swift and 60,000 Swifties sing 'Happy Birthday' to the birthday boy Shawn Mendes on stage.
Considering all of it, The 1989 Tour Seattle was a very precious concert.