"Blank Space" was initially my favorite song of the album and guess what, it still is. It has captivated me and so many other Swifties, that it has become a mania and we cannot get enough of the song. "Blank Space" was released as a single later on and Taylor has been #Slaying it on stage during live performances. She performed it once at the American Music Awards 2014 and it was out of this world. The second live performance of "Blank Space" is at The Voice last night and she was as flawless as before.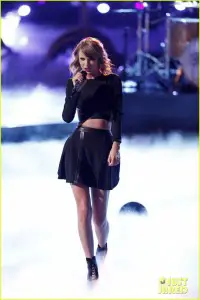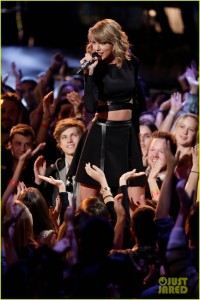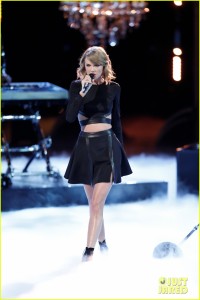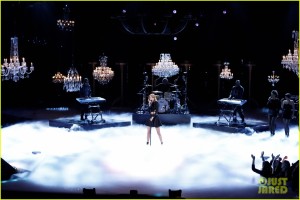 Buy "Blank Space" Single at Amazon / iTunes
Taylor Swift looked gorgeous and flawless as always and she gave an electrifying performance. It was not as fancy as the #AMAs performance. But this was as good. She even made her 'crazy girlfriend faces' that are quite essential for the Blank Space song.
Now we are keeping a closer watch at Taylor Swift's belly button ever since she talked about her belly button insecurity. So again in this live performance too we cannot see even the slightest hint of her belly button. She is a woman of her word. I don't think we will get to see it either.