Edward Christopher Sheeran or better known as the world's most soulful ginger or even better known as Ed Sheeran, has been able to drop a very distinguishable footprint in the music industry. Although Ed has only released 4 studio albums (as of June 2020) in his 15-year career, the albums have had an everlasting impact on the industry as well as the fans.
Ed Sheeran is identified as one of the best-selling artists of all time, having over 150 million record sales worldwide. A resident of Suffolk, England, Ed Sheeran has seen his albums and singles perform at the zenith of UK music charts every time. All four studio albums ranked at #1 in the UK further showcasing his ability to touch and move people of a variety of tastes.
The main album series of Ed Sheeran, titled 'Plus,' 'Multiply,' and 'Divide' have all sold over 5 million copies worldwide. This is a staggering 21 million albums sold in less than 7 years.
One of the other most important footnotes is that Ed Sheeran himself has written almost all of the songs on his catelogue.
All Ed Sheeran Songs So Far
Lead Singles
The A Team (2011)
You Need Me, I Don't Need You (2011)
Lego House (2011)
Drunk (2012)
Small Bump (2012)
Give Me Love (2012)
I See Fire (2013)
Sing (2014)
Don't (2014)
Thinking Out Loud (2014)
Bloodstream (2015)
Photograph (2015)
Castle on the Hill (2017)
Shape of You (2017)
Galway Girl (2017)
Perfect (2017)
Happier (2018)
I Don't Care Ft. Justin Bieber (2019)
Cross Me Ft. Chance the Rapper and PnB Rock (2019)
Beautiful People Ft. Khalid (2019)
Blow Ft. Chris Stapleton and Bruno Mars (2019)
Best Part of Me Ft. Yebba (2019)
Antisocial Ft. Travis Scott (2019)
Sout of the Border Ft. Camila Cabello and Cardi B (2019)
Tame Me Back to London Ft. Stormzy (2019)
Bad Habits (2021)
Visiting Hours (2021)
Shivers (2021)
Eyes Closed (2023)
Singles as a Featured Artist
If I Could by Wiley (2011)
Young Guns by Lewi White (2011)
Teardrop (2011)
Hush Little Baby by Wretch 32 (2012)
Dreamers by Rizzle Kicks (2012)
Watchtower by Delvin (2012)
Wish You Were Here (2012)
Everything Has Changed by Taylor Swift (2013)
Old School Love by Lupe Fiasco (2013)
All About It by Hoodie Allen (2014)
Lay It On Me by Rudimental (2015)
Reuf by Nekfeu (2015)
Boa Me by Fuse ODG (2017)
End Game by Taylor Swift (2017)
River by Eminem (2017)
Amo Soltanto Te / This Is the Only Time by Andrea Bocelli (2019)
Own It by Stormzy (2019)
Promotional Singles
One (2014)
Afire Love (2014)
The Man (2014)
Make It Rain (2014)
Growing Up (Sloane's Song) by Macklemore and Ryan Lewis (2015)
How Would You Feel (Paean) (2017)
Non-Album Songs
Afterglow (2020)
Ed Sheeran Albums Discography & Tracklists
Studio Albums & Album Songs
(1) + (Plus) (September 9, 2011)
Tracklist
Drunk
U.N.I.
Grade 8
Wake Me Up
Small Bump
This
The City
Lego House
You Need Me, I Don't Need You
Kiss Me
Give Me Love (followed by the hidden track, "The Parting Glass")
Deluxe edition bonus tracks
Autumn Leaves
Little Bird
Gold Rush
Sunburn
(2) × (Multiply) (June 23, 2014)
Tracklist
One
I'm a Mess
Sing
Don't
Nina
Bloodstream
Tenerife Sea
Runaway
The Man
Afire Love
Deluxe edition bonus tracks
Take It Back
Shirtsleeves
Even My Dad Does Sometimes
I See Fire
Deluxe physical edition bonus track
(3) ÷ (Divide) (March 3, 2017)
Tracklist
Eraser
Dive
Galway Girl
Happier
New Man
Hearts Don't Break Around Here
What Do I Know?
How Would You Feel (Paean)
Supermarket Flowers
Deluxe edition
Barcelona
Nancy Mulligan
Save Myself
(3) No.6 Collaborations Project (July 12, 2019)
Tracklist
"Beautiful People" featuring Khalid
"South of the Border" featuring Camila Cabello and Cardi B
"Cross Me" featuring Chance the Rapper and PnB Rock
"Take Me Back to London" featuring Stormzy
"Best Part of Me" featuring Yebba
"I Don't Care" with Justin Bieber
"Antisocial" with Travis Scott
"Remember the Name" featuring Eminem and 50 Cent
"Feels" featuring Young Thug and J Hus
"Put It All on Me" featuring Ella Mai
"Nothing on You" featuring Paulo Londra and Dave
"I Don't Want Your Money" featuring H.E.R.
"1000 Nights" featuring Meek Mill and A Boogie wit da Hoodie
"Way to Break My Heart" featuring Skrillex
"Blow" with Chris Stapleton and Bruno Mars
(4) = (Equals) (October 29, 2021)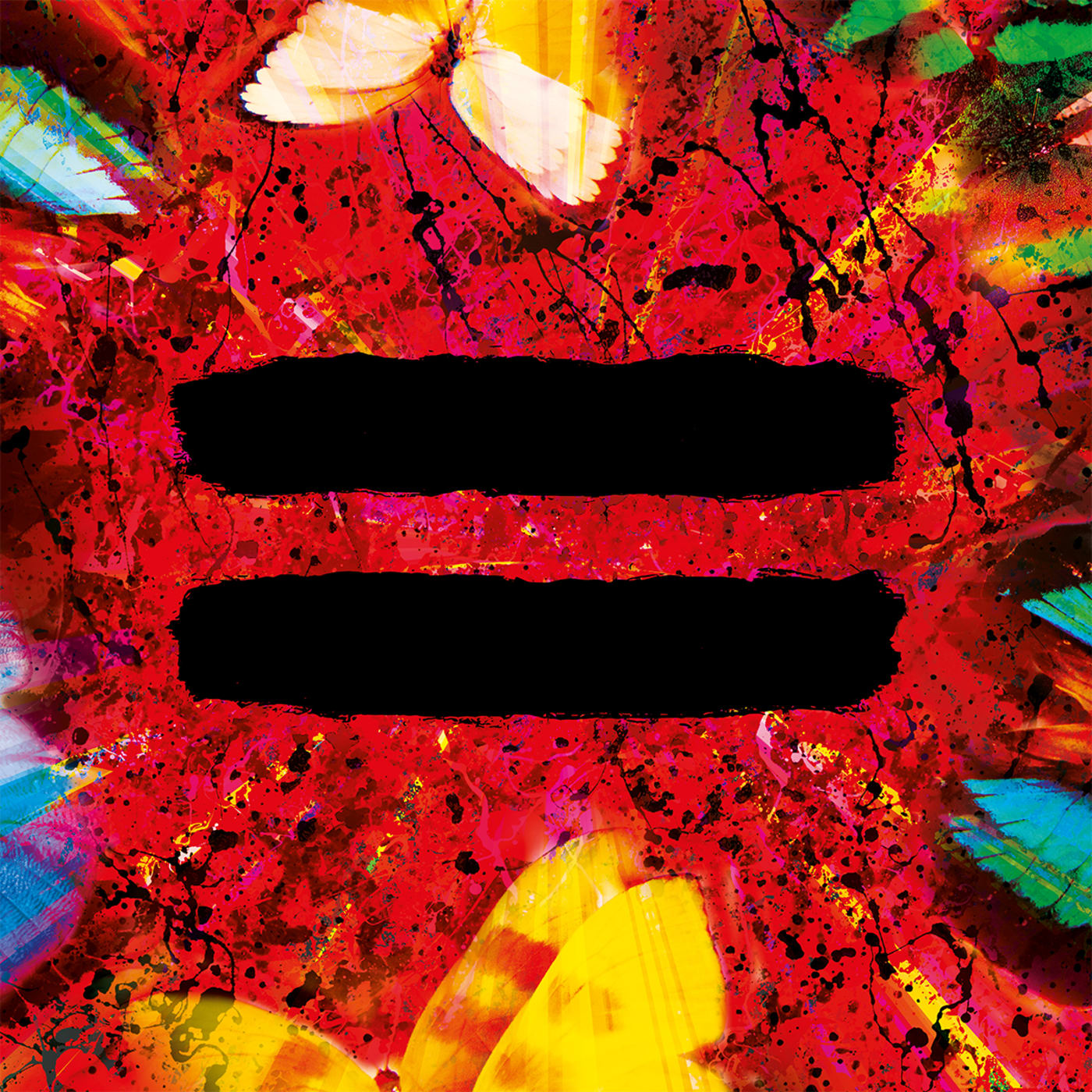 Tracklist
Leave Your Life
2Step
Stop the Rain
Love in Slow Motion
Sandman
Be Right Now
Deluxe
2Step (Remix) Ft. Lil Baby
(5) – (Subtract) (May 5, 2023)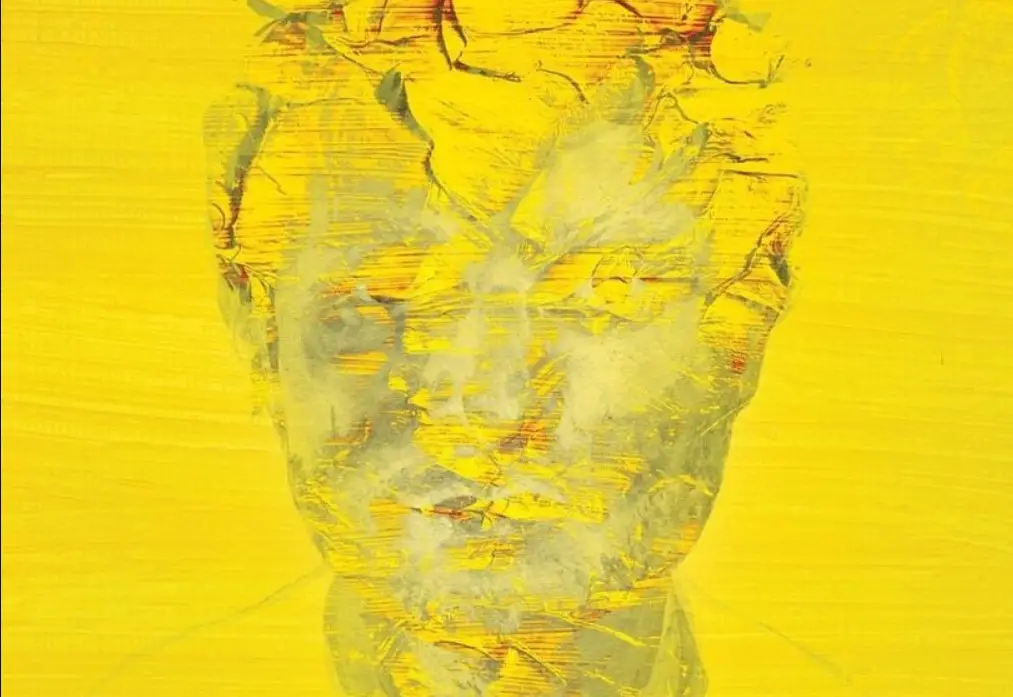 Tracklist
Boat
Salt Water
Life Goes On
Dusty
End Of Youth
Colourblind
Curtains
Borderline
Spark
Vega
Sycamore
No Strings
The Hills of Aberfeldy
Bonus tracks
Wildflowers
Stoned
Toughest
Moving
Extended Play Albums & Album Songs
The tracklists only include new songs which haven't appeared in any other album/EP.
The Orange Room (1 January 2005)
Tracklist
1. Moody Ballad of Ed
2. Misery
3. Typical Average
4. Addicted
5. I Love You

Ed Sheeran (22 March 2006)
Tracklist
1. Open Your Eyes
2. Beyond the Pale
3. In Memory
4. Insomniac's Lullaby
5. Quiet Ballad of Ed
6. No Luck
7. Stevensong
8. Billy Ruskin
9. Spark
10. Pause featuring ALONESTAR
11. The Sea
12. Way Home
13. Bonus Track

Want Some? (29 June 2007)
Tracklist
1. You Break Me
2. I'm Glad I'm Not You
3. You Need to Cut Your Hair
4. Sara
5. Move On featuring ALONESTAR
6. Yellow Pages
7. Smile
8. Postcards
9. Two Blokes and a Double Bass
10. The West Coast of Clare
11. I Can't Spell
12. You Break Me 2

You Need Me (2 November 2009)
Tracklist
1. You Need Me, I Don't Need You
2. So
3. Be Like You
4. The City
5. Sunburn

Loose Change (7 February 2010)
Tracklist
1. The A Team
2. Homeless
3. Little Bird
4. Sofa
5. One Night
6. Firefly
7. The City (Live at Sticky Studios)
8. Firefly (Bravado Dubstep Remix)
re-release
9. Let It Out

Songs I Wrote with Amy (18 April 2010)
Tracklist
1. Fall
2. Fire Alarms
3. Where We Land
4. Cold Coffe
5. She

Live at the Bedford (15 November 2010)

Spotify Session (2011)

No. 5 Collaborations Project (9 January 2011)
Tracklist
1. Lately ft. Devlin
2. You ft. Wiley
3. Family ft. P Money
4. Radio ft. JME
5. Little Lady ft. Mikill Pane
6. Drown Me Out ft. Ghetts
7. Nightmares ft. Random Impulse, Sway and Wretch 32
8. Goodbye to You ft. Dot Rotten

One Take (7 April 2011)
Tracklist
1. Wayfaring Stranger

iTunes Festival: London 2011 (11 July 2011)

Thank You (18 September 2011)
Tracklist
1. Fire Alarms
2. She
3. You Need Me, I Don't Need You (True Tiger Remix) (Ft. Dot Rotten & Scrufizzer)

The Slumdon Bridge (with Yelawolf) (14 February 2012)
Tracklist
1. London Bridge
2. You Don't Know (For F*ck's Sake)
3. Faces
4. Tone

iTunes Festival: London 2012
Released: 15 September 2012

Live and in Session
Released: 11 August 2014

Deezer Session
Released: 18 August 2014

Spotify Singles
Released: 7 June 2017
So there it is…the total list of all Ed Sheeran songs and albums discography from his career from 2005 to 2020.
Despite just 4 studio albums under his name, it is clear that Ed Sheeran has worked extensively in the industry, even so far as to do many collaboration projects. At just 29-years-old (2020), Ed Sheeran has a long journey to go in his career and we most graciously look forward to it every step of the way.
We will keep on updating this list of all Ed Sheeran songs and albums as long as the most soulful ginger keeps on releasing new music. Stay tuned…