Billie Eilish Pirate Baird O'Connell better known by her stage name of just Billie Eilish, is one of the fastest growing new stars in the music industry right now. She first gained public attention with her track "ocean eyes" released on SoundCloud in 2015, which exploded overnight. Ever since, Billie Eilish has been on a steep climb on to the highest of heights of the music industry. In this article, we list down all Billie Eilish songs so far and will continue to update as and when new music releases.
In the short span of Billie Eilish's music career from 2015 to 2020, she has won five Grammy Awards, two American Music Awards, three MTV Video Music Awards, and one BRIT Award. She is also the youngest person to win four main Grammy categories; Best New Artist, Record of the Year, Song of the Year and Album of the Year.
According to chartmasters.org, after just one studio album and one extended play album, Billie Eilish is at 15 million equivalent album sales.

Billie Eilish's 'scary' persona supported by her soft and whispery vocals have also aided for her success in the industry. She is mostly seen working with her brother FINNEAS, who produces her music.
All Billie Eilish Songs So Far
Lead Singles
Ocen Eyes (2015)
Six Feet Under (2016)
Bellyache (2017)
Bored (2017)
Watch (2017)
Copycat (2017)
idontwannabeyouanymore (2017)
My Boy (2017)
&Burn Ft. Vince Staples (2017)
B*tches Broken Hearts (2018)
Lovely Ft. Khalid (2018)
Party Favor (2018)
You Should See Me in a Crown (2018)
When the Party's Over (2018)
Come Out & Play (2018)
When I Was Older (2019)
Bury a Friend (2019)
Wish You Were Gay (2019)
Bad Guy (2019)
All the Good Girls Go To Hell (2019)
Everything I Wanted (2019)
Ilomilo (2020)
My Future (2021)
Lost Cause (2021)
Soundtracks
No Time to Die (2020) from 'No Time to Die' James Bond movie soundtrack
All Billie Eilish Albums & Songs
Studio Albums
(1) When We All Fall Asleep, Where Do We Go? (March 29, 2019)
Tracklist
​goodbye
Japanese edition
bad guy (remix) Ft. Justin Bieber
Re-issue
b*tches broken hearts
(2) Happier Than Ever (July 30, 2021)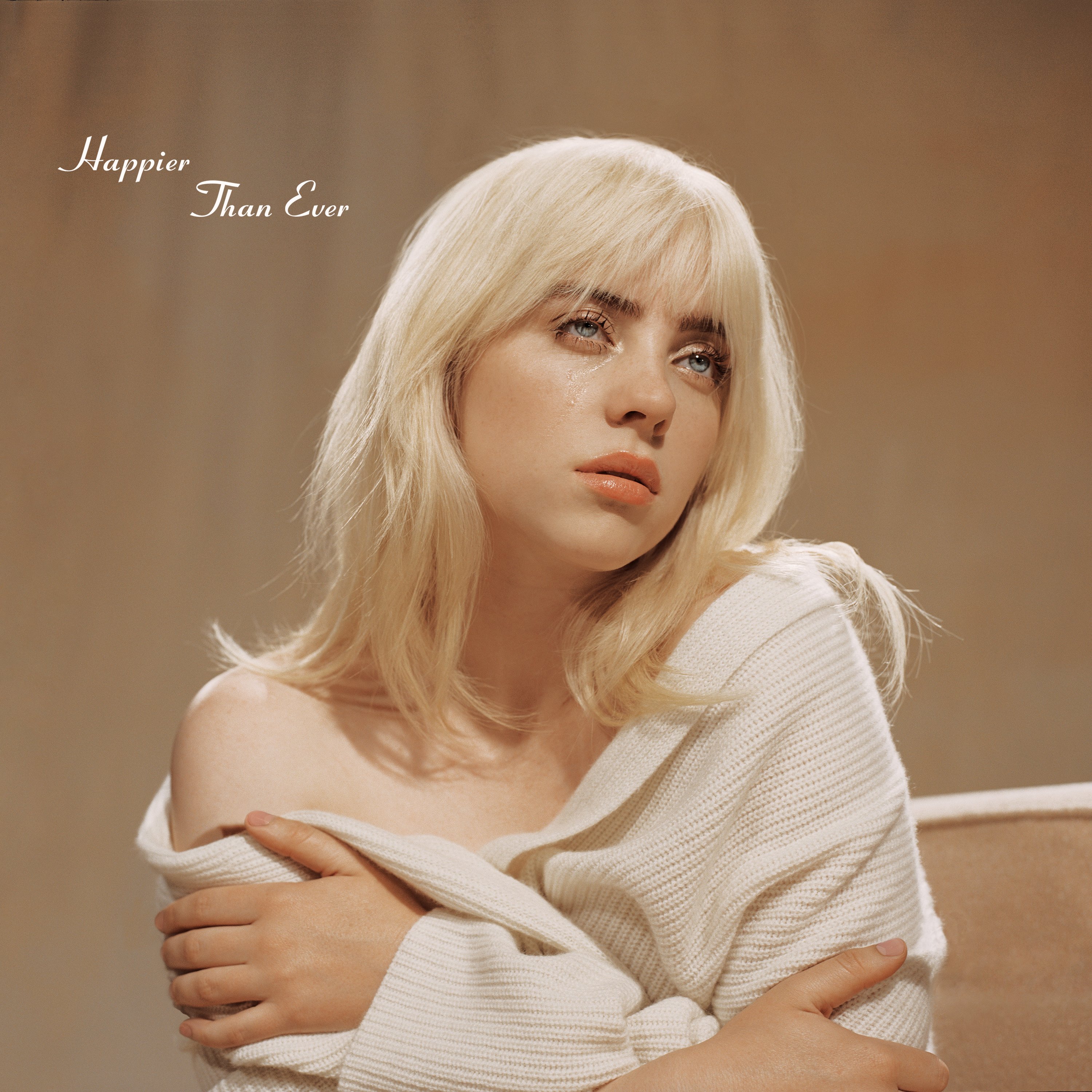 Tracklist
Getting Older
I Didn't Change My Number
Billie Bossa Nova
Oxytocin
GOLDWING
Halley's Comet
Not My Responsibility
OverHeated
Everybody Dies
NDA
Male Fantasy
Extended Plays
(1) dont smile at me (August 11, 2017)
Tracklist
COPYCAT
​my boy
​watch
​​party favor
​hostage
December reissue
​&burn Ft. Vince Staples
Expanded edition
Lovely Ft. Khalid
b*ches broken hearts
So there it is–a complete list of all songs by Billie Eilish and her album discography so far. Granted the list is quite short, but for just an 18-year-old (2020) she has come a long way in this short span of time and she has an even longer journey to go.
Drop down your favourite Billie Eilish songs or albums in the comments below.