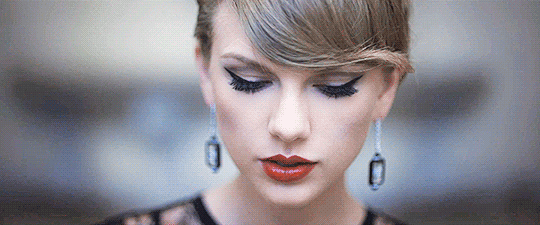 A couple of weeks ago Taylor Swift released the "Blank Space" music video and it was everything Swifties were expecting from Taylor. The music video is so perfect and so in sync with the song. There were so many theatricals in the song, I don't know which facial expression of hers I love the most. Taylor has the unique ability of looking like the cutest little dear and the fiercest lioness in the woods.
Enough chit chat. Let's get to the topic at hand. Slate.com broken down the "Blank Space" music video and put it back together–with a little touch of thriller/horror movie appeal. And guess what? It came out like a perfect horror movie trailer. The huge mansion, the hot guys, the crazy girlfriend, the crazy looks, the crazy eyes, beating down classic cars–it all fits in perfectly. Take a look.
Watch Taylor Swift's "Blank Space" Music Video Turned Into a Horror Movie
How hilarious is that? And creepy too. I think if they would have done a better job with some more creepy sounds, it would have been even better. Taylor Swift's "crazy girlfriend act" is pretty epic.
I wish some movie director sees her talents in acting and make a movie with her on it. I know there has been a few. But who can get enough of Taylor?
What did you think about the video? Leave a comment below.