Ariana Grande-Butera or best known by just Ariana Grande, is a global name in music at the age of 27. It is justifiable to say that Ariana Grande is one of the most successful and talented artists in the industry right now. In this article, we will list down all of Ariana Grande songs and her albums so far.
After 5 studio albums within just 6 years, Ariana Grande has accomplished a lot. All of Ariana Grande's albums have been certified Platinum by RIAA. She won a Grammy Award in 'Best Pop Vocal Album' for her 'Sweetener' album. She also has countless other awards and nominations across multiple awarding bodies, including 8 Guinness World Records. However, most impressive is her presence in the streaming world with an estimate of over 35 billion streams mostly from Spotify and YouTube.
Ariana Grande's five studio albums so far have sold over 33 million copies worldwide. According to Chartmasters.org, below is a breakdown of the album sales and streams (converted to album sales).
As of this article, Ariana Grande has announced her seventh studio album 'Positions' to be release in October 2020. We will have the latest sales data as soon as they are available.
All Ariana Grande Songs So Far
Lead Singles
Put Your Hands Up (2011)
The Way Ft. Mac Miller (2013)
Baby I (2013)
Right There Ft. Big Sean (2013)
Last Cristmast (2013)
Love Is Everything (2013)
Snow in California (2013)
Santa Baby Ft. Liz Gillies (2013)
Problem Ft. Iggy Azalea (2014)
Break Free Ft. Zedd (2014)
Bang Bang Ft. Jessie J & Nicki Minaj (2014)
Love Me Harder Ft. The Weeknd (2014)
Santa Tell Me (2014)
One Last Time (2015)
Focus (2015)
Dangerous Woman (2016)
Into You (2016)
Side to Side Ft. Nicki Minaj (2016)
Everyday Ft. Future (2017)
No Tears Left to Cry (2018)
God Is a Woman (2018)
Breathin' (2018)
Thank U, Next (2018)
7 Rings (2019)
Break Up With Your Girlfriend, I'm Bored (2019)
Monopoly Ft. Victoria Monét (2019)
Stuck with U Ft. Justin Bieber (2020)
Positions (2020)
Promotional Singles
Almost Is Never Enough Ft. Nathan Sykes (2013)
Best Mistake Ft. Big Sean (2014)
Brand New You (2014)
E Più Ti Penso Ft. Andrea Bocelli (2015)
Be Alright (2016)
Let Me Love You Ft. Lil Wayne (2016)
Jason's Song (Gave It Away) (2016)
Somewhere Over the Rainbow (2017)
Arturo Sandoval by Arturo Sandoval and Pharrell Williams (2018)
The Light is Coming Ft. Nicki Minaj (2018)
Imagine (2018)
A Hand for Mrs. Claus Ft. Idina Menzel (2019)
As a Featured Artist
Popular Song by Mika (2012)
Adore by Cashmere Cat (2015)
Boys Like You by Who Is Fancy and Meghan Trainor (2015)
Over and Over Again by Nathan Sykes (2016)
This Is Not a Feminist Song by Saturday Night Live cast (2016)
My Favorite Part by Mac Miller (2016)
Faith by Stevie Wonder (2016)
Heatstroke by Calvin Harris and Young Thug, and Pharrell Williams (2017)
Quit by Cashmere Cat (2017)
Dance to This by Troye Sivan (2018)
Bed by Nicki Minaj (2018)
Rule the World by 2 Chainz (2019)
Good as Hell (Remix) by Lizzo (2019)
Time by Childish Gambino (2020)
Soundtracks
Beauty and the Beast Ft. John Legend (2017)
Don't Call Me Angel with Miley Cyrus & Lana Del Rey (2019)
Album Songs
Studio Albums
(1) Yours Truly (September 3, 2013)
Tracklist
Honeymoon Avenue
Baby I
Right There (Ft. Big Sean)
Tattooed Heart
Lovin' It
Piano
Daydreamin'
The Way (Ft. Mac Miller)
You'll Never Know
Almost Is Never Enough by Ariana Grande & Nathan Sykes
Popular Song [Single Version] by MIKA (Ft. Ariana Grande)
Better Left Unsaid
iTunes Store edition
The Way (Spanglish Version) (Ft. Mac Miller)
Latin American edition
The Way (Spanglish Version) (Ft. J Balvin)
(2) My Everything (August 25, 2014)
Tracklist
Intro
Problem (Ft. Iggy Azalea)
One Last Time
Why Try
Break Free (Ft. Zedd)
Best Mistake (Ft. Big Sean)
Be My Baby (Ft. Cashmere Cat)
Break Your Heart Right Back (Ft. Childish Gambino)
Love Me Harder (Ft. The Weeknd)
Just a Little Bit of Your Heart
Hands on Me (Ft. A$AP Ferg)
My Everything
Deluxe edition
Bang Bang by Jessie J, Ariana Grande & Nicki Minaj
Only 1
You Don't Know Me
Target exclusive edition
Cadillac Song
Too Close
(3) Dangerous Woman (May 20, 2016)
Tracklist
Moonlight
Dangerous Woman
Be Alright
Side To Side (Ft. Nicki Minaj)
Let Me Love You (Ft. Lil Wayne)
Greedy
Leave Me Lonely (Ft. Macy Gray)
Everyday (Ft. Future)
Sometimes
I Don't Care
Bad Decisions
Touch It
Knew Better / Forever Boy
Thinking Bout You
Target bonus edition
Step on Up
Jason's Song (Gave It Away)
Japanese deluxe edition
Focus
(4) Sweetener (August 17, 2018)
Tracklist
​raindrops (an angel cried)
​blazed (Ft. Pharrell Williams)
​the light is coming (Ft. Nicki Minaj)
​R.E.M.
​sweetener
​successful
​everytime
​​breathin
​borderline (Ft. Missy Elliott)
​better off
​goodnight n go
​pete davidson
​get well soon
(5) Thank U, Next (February 8, 2019)
Tracklist
​bloodline
​bad idea
​make up
(6) Positions (October 30, 2020)
Tracklist
Extended Plays
(1) Christmas Kisses (December 13, 2013)
Tracklist
Last Christmas
Love Is Everything
Snow In California
Santa Baby (Ft. Elizabeth Gillies)
Santa Tell Me
(2) Christmas & Chill (December 18, 2015)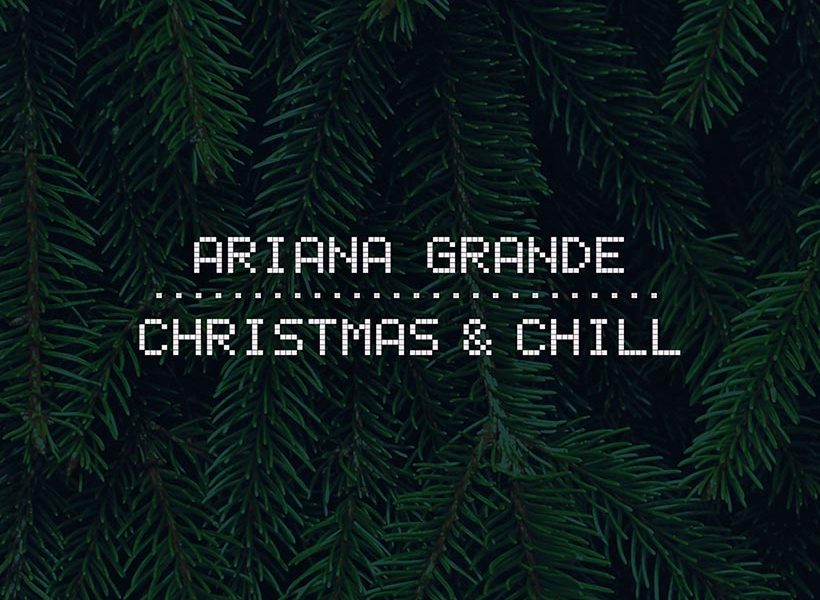 Tracklist
Intro (C&C)
Wit It This Christmas
December
Not Just On Christmas
True Love
Winter Things
So, there you go–a complete list of songs and albums by Ariana Grande so far. We will continue to update the list as and when new songs and albums are released. In the meantime, let us know what are your favorite Ariana Grande songs and albums in the comments below.