I don't know how to being and end this post. So let me just start off with a simple birthday wish.
"Wish you very happy 25th birthday, Taylor Swift. You may have no realized how much you have impressed, affected and touched so many Swifities around the world. On behalf of all of them let me thank you. Keep doing what you do, keep being the humble you, keep slaying the haters and live your life making the moves up as you go. It's been a very successful year, and wish you all the best for an even better year." – JustRandomThings.com

 
Andrea Finlay and Scott Kingsley Swift, on the day of December 13, 1989, would not have imagined the little bundle of joy they were holding that day would one day grow up to become one of the biggest superstars in the history of music. This is not an overstatement. Taylor Swift is the only artist in the history of music to have three one million plus first week sales on an album.
The little awkward looking girl born on that day discovered her talent for song writing and singing. Thank Gods for that!
Taylor Swift at Young Age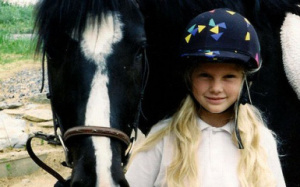 Taylor Swift has had 5 studio albums so far, "1989" being the latest and probably the most successful. But her two albums before (Speak Now and Red) all recorded 1 million + sales in the opening week of the album.
"Swift has received seven Grammy Awards, fifteen American Music Awards, eleven Country Music Association Awards, seven Academy of Country Music Awards, and twelve Billboard Music Awards." – Wikipedia
As of now Taylor Swift has been nominated for 531 awards out of which she has won 319. This is only regarding her singing career. She is a very successful song writer and a guitarist as well.
Buy Taylor Swift Discography
Taylor Swift (2006) – iTunes / Amazon
Fearless (2008) – iTunes / Amazon — Platinum Edition – iTunes / Amazon
Speak Now (2010) – iTunes / Amazon
For more EPs, singles, concert performances, covers and remixes visit Taylor Swift on iTunes.
Taylor Swift's latest album "1989" marked a special era for her music as she made one of the biggest career changes ever. Taylor Swift moved from Country music to POP music. It shouldn't come as a total surprise as she had been hinting her favor towards POP music even in her previous albums. However "1989" album is the only album in 2014 to break 1 million plus sales in the opening week.
Taylor Swift's massive success in album sales and sold out concerts have earned her a small fortune of $220 million in net worth as of 2014 according to Forbes. But she stays the humble, down-to-earth person she has always been. Sure she is surrounded by security (because there are a lot of crazies out there), but Taylor Swift takes time to Taylurk her fans on popular social media, she holds "1989 Secret Sessions" to meet fans, and she does not forget to meet and exchange a few words and take a picture with the Swifities who wait for hours to meet her. She never disappoints.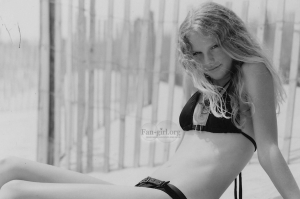 Taylor Swift, as of her 25th birthday, has reached a height no other musician would have imagined to reach in their 20s. And she didn't even have to strip on the stage like many artists do today.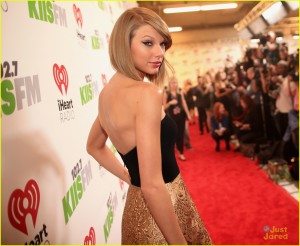 Today, Taylor Swift is a news maker, a global superstar, a humble celebrity, a crazy cat lady, a crazy girlfriend, an almost Victoria's Secret Angel, a slayer of media, a leader of over 100 million Swifities on different social media, a fashion icon, a perfect role model for every girl, and a gravity defying sweet and hot blonde.
2014 is ending on a very high note for Taylor and 2015 will be even bigger for her. "1989 World Tour" is beginning and "1989" album will be eligible for all the award ceremonies thereafter, which means she is going to need a bigger closet to hold all her trophies. May 2015 will be bigger than ever.
Happy 25th Birthday Taylor Swift, Slay 'Em All!!!
Here's a little birthday song we created with some help from 1happybirthday.com
https://www.youtube.com/watch?v=MOtDhQ2Vw1g